"You do what you know, or you know what you do" used to say Fernando Bañón when he supervised the workshop he left to his two youngest children. Since 1954 Bañón upholstery have cristal clear what they know what they do. Fernando Bañón, who learned at an early age of 15 years in a tapestry workshop, had a taste for upholstery in his blood, he came from a family of 8 brothers wood crafters: cabinetmakers, dressmakers … The aim of any apprentice was to become an artisan and found their own business in the future.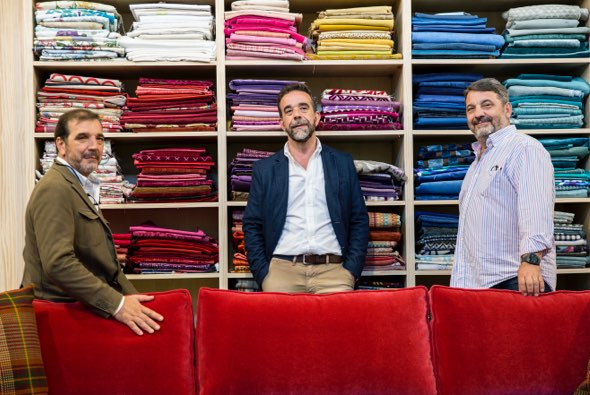 Today, the second generation of Bañón, Ignacio, Alberto and Adolfo, take over Studio Bañón. A new service for professionals has been born to born to fill in a gap in the world of interior design. Becoming a tool that allows the different creations of decoration professionals come true. In Studio Bañón the traditional trade of upholstery and avant-garde design coexist creating exclusive furniture and high fashion.
An essential part of Studio Bañón's DNA is sustainability. The Bañón brothers, in charge of giving a second life to the furniture, restore old pieces safeguarding their skeleton as much as possible. They convert the furniture into a modern, sophisticated and up-to-date piece, preserving its classic essence. Also, Studio Bañón creates unique furniture from scratch, making your custom decoration projects come true. Studio Bañón is a place to inspire, create, try and choose pieces and fabrics made by hand until they adapt to the space for which they are designed.